The trend of sequels became prominent with the releases of Phir Hera Pheri and Krrish. Soon, the trend of franchises also emerged. Later on, the Marvel Cinematic Universe made our film industry realize that having multiple characters from different films and bringing them together can make for a great watch. Rohit Shetty took the initiative and formed the Cop Universe. The YRF Spy Universe has also become quite big and the coming together of Shah Rukh Khan and Salman Khan, albeit for just 10-15 minutes, in Pathaan, created a frenzy in cinemas.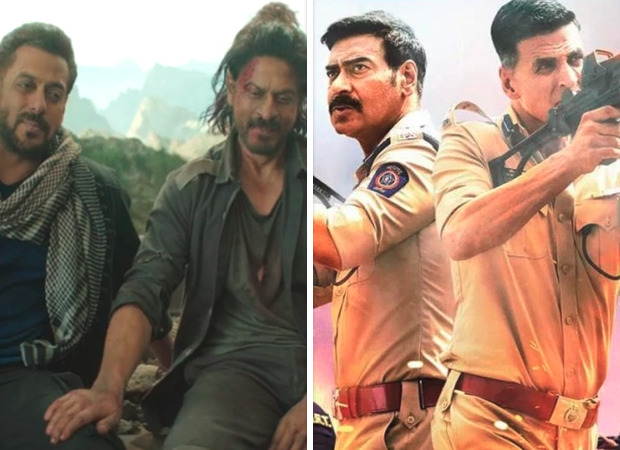 YRF Spy Universe, Rohit Shetty Cop Universe, Golmaal, Housefull, Dhoom: Trade experts rank the top 3 series and franchises of Bollywood
Bollywood Hungama decided to go through the prominent sequels/franchises/cinematic universes of Bollywood to understand which are the biggest ones. If we judge by the box office collections, then the YRF Spy Universe is miles ahead. It is the only Bollywood series whose collections stand at more than Rs. 1000 crores. Rohit Shetty's Cop Universe comes next. The ranking of the top 10 series is as follows:
1. YRF Spy Universe:
(i). Ek Tha Tiger (2012) – Rs. 198.78 crores
(ii). Tiger Zinda Hai (2017) – Rs. 339.16 crores
(iii). War (2019) – Rs. 317.91 crores
(iv). Pathaan (2023) – Rs. 543.05 crores
TOTAL: Rs. 1398.90 crores
2. Rohit Shetty Cop Universe:
(i). Singham (2011) – Rs. 100.30 crores
(ii). Singham Returns (2014) Rs. 140.62 crores
(iii). Simmba (2019) – Rs. 240.31 crores
(iv). Sooryavanshi (2021) – Rs. 196 crores
TOTAL: Rs. 677.23 crores
3. Housefull series
(i). Housefull (2010) – Rs. 75.62 crores
(ii). Housefull 2 (2012) – Rs. 106 crores
(iii). Housefull 3 (2016) – Rs. 109.14 crores
(iv). Housefull 4 (2019) – Rs. 194.60 crores
TOTAL: Rs. 485.36 crores
4. Dabangg series
(i). Dabangg (2010) – Rs. 138.88 crores
(ii). Dabangg 2 (2012) – Rs. 155 crores
(iii). Dabangg 3 (2019) – Rs. 146.11 crores
TOTAL: Rs. 439.99 crores
5. Dhoom series
(i). Dhoom (2004) – Rs. 31.60 crores
(ii). Dhoom 2 (2006) – Rs. 81.01 crores
(iii). Dhoom 3 (2013) – Rs. 284.27 crores
TOTAL: Rs. 396.88 crores
6. Golmaal series
(i). Golmaal (2006) – Rs. 29.33 crores
(ii). Golmaal Returns (2008) – Rs. 51.12 crores
(iii). Golmaal 3 (2010) – Rs. 106.34 crores
(iv). Golmaal Again (2017) – Rs. 205.69 crores
TOTAL: 392.48 crores
7. Krrish series
(i). Koi Mil Gaya (2003) – Rs. 47.20 crores
(ii). Krrish (2006) – Rs. 72.16 crores
(iii). Krrish 3 (2013) – Rs. 244.92 crores
TOTAL: Rs. 364.28 crores
8. Baaghi series
(i). Baaghi (2016) – Rs. 76.34 crores
(ii). Baaghi 2 (2018) – Rs. 164.38 crores
(iii). Baaghi 3 (2020) – Rs. 93.37 crores
TOTAL: Rs. 334.09 crores
9. Drishyam series
(i). Drishyam (2015) – Rs. 67.13 crores
(ii). Drishyam 2 (2022) – Rs. 240.54 crores
TOTAL: Rs. 307.67 crores
10. Dhamaal series
(i). Dhamaal (2007) – Rs. 32.51 crores
(ii). Double Dhamaal (2011) – Rs. 43.88 crores
(iii). Total Dhamaal (2019) – Rs. 154.23 crores
TOTAL: 230.62 crores
These collections give a fair idea about the popularity but don't depict the complete picture. For instance, the Hera Pheri and Munna Bhai franchises don't feature in the top 10. Yet, they are extremely popular and their next instalments even have a shot at collecting Rs. 300 crores if the content clicks. Golmaal and Krrish, too, have a huge following but since their initial films came before the introduction of the Rs. 100 crores club, the collections are lesser than the other series that came in later.
Hence, we decided to speak to trade experts and asked them which series or franchise will feature in the top 3, according to them. Girish Johar, producer and film business analyst, said, "It is obviously the YRF Spy Universe which is on top in terms of films, box office ROI, scale etc. The second position will be taken by Rohit Shetty Cop Universe. As for number 3, it'll be a tie between Golmaal and Housefull series. Both are multi-starrer comedies aimed at families. Both have good songs and are shot at a massive scale."
Film exhibitor and distributor Akshaye Rathi's answer was, "YRF Spy Cop Universe followed by Rohit Shetty cop universe." As for the third place, he replied, "It's a tie between Golmaal, Housefull and Dhoom."
Raj Bansal, the owner of Entertainment Paradise in Jaipur, said, "The number one is undoubtedly the YRF Spy Universe. Next comes Dhoom and parallel to it is the Rohit Shetty's Cop Universe. And on the third, it'll be Golmaal followed by Munna Bhai on the fourth."
Trade analyst Atul Mohan chose to take the Tiger franchise separately. It has Salman Khan in the lead and was seen in two films, both of which were blockbusters – Ek Tha Tiger and Tiger Zinda Hai. Atul Mohan opined, "I would take the Tiger franchise separately followed by Krrish and Dhoom." When prodded about placing Krrish in the second position, he said it was due to Hrithik Roshan's casting as the main lead. He stated, "Hrithik Roshan has tremendous youth appeal. He's under 50 and he's the youngest superstar."
Trade veteran Taran Adarsh explained, "The monopoly is with Yash Raj. They have YRF Spy Universe and also Dhoom. The second will be the Rohit Shetty Cop Universe while the third will be Housefull."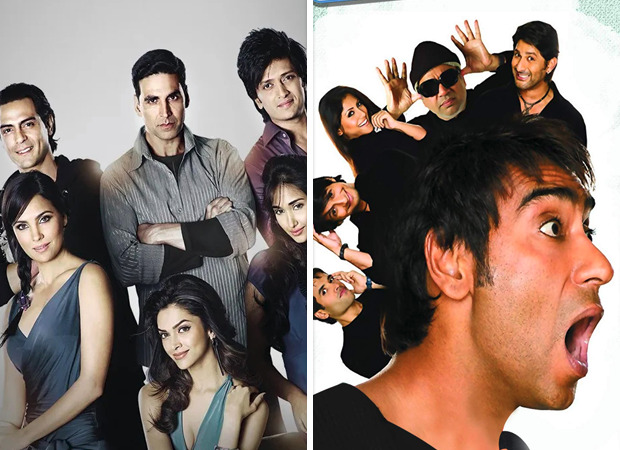 Golmaal or Housefull: Which is bigger?
Atul Mohan felt that Golmaal is a bigger brand, "Golmaal is bigger than Housefull. With Housefull, you only recall Akshay Kumar. But with Golmaal, you recall Ajay Devgn, Rohit Shetty and Tusshar Kapoor and his antics. Even Kareena did well in the two Golmaal films."
He also felt that not much can be expected from Salman Khan's Dabangg, which is in the fourth position in terms of box office earnings, "The title itself is so faadu. The character is so dynamic. Viewers had never seen a cop character like this before. But Dabangg 3 killed the anticipation surrounding the series." Taran Adarsh agreed, "The graph has gone down with each film."
Experts' wish list
The experts also shared their wish list of sequels they'd like to watch. Taran Adarsh said, "Be it Baaghi or Munna Bhai, there has not been much development. I'd like to see Munna Bhai sequel but we don't know who'll be making it." He continued, "Munna Bhai 3 will be a treat, whenever it happens. It has a tremendous recall value."
Girish Johar said, "I would love to see the Don universe expand more." Raj Bansal, meanwhile, stated, "Again, it all depends on the casting and director but I won't be surprised if the next Dhoom collects Rs. 350-400 crores."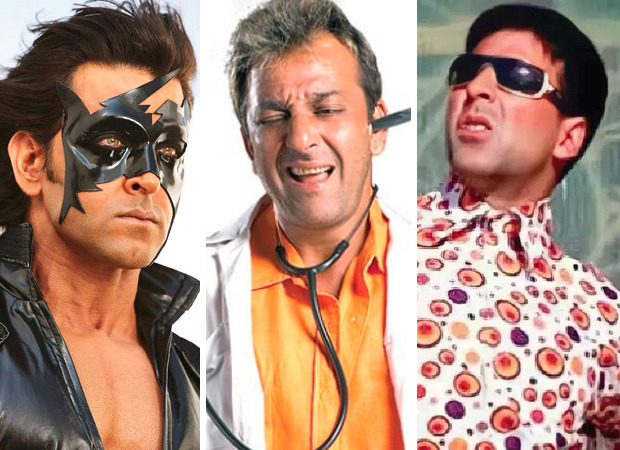 What about Hera Pheri?
Since last year, it was reported that Hera Pheri 3 is in the offing. Since our discussion was on the sequels, we had to ask the experts about this comedy series. Shockingly, none of them put the series in the top 3.
Atul Mohan explained, "Hera Pheri still has a following among all generations. But a lot has changed. The jokes and comic timing need to be in sync with today's times. Also, the bigger question is who will handle the third part. Then, we had David Dhawan, Anees Bazmee etc. Comedy was their forte." He had a suggestion, "Hera Pheri 3 should be handed over to Rohit Shetty. He'll kill it. He's a complete commercial director. He can handle action and comic films with ease."
Raj Bansal said, "It's too early to comment on Hera Pheri. We have no idea who all will be cast and who'll direct"
To conclude
Taran Adarsh expressed delight over the 'Marvelization' of films and the rise of cinematic universes, "It's so good to see characters from different films joining hands, coming under one umbrella, taking the story forward and continuing it with the next film. For the audience also, it's a win-win situation as they get to see so many stars in a film!"
However, Akshaye Rathi cautioned, "It's a double-edged sword. Every film, belonging to a series, comes in with a whole lot of anticipation, visibility and expectation. And if you deliver a bad movie in that universe or franchise, the backlash can also be more severe."
Also Read: Jawan – Shah Rukh Khan drops 'bald' look poster: "Jab main villain banta hoon na toh mere saamne koi bhi hero tik nahin sakta"
BOLLYWOOD NEWS – LIVE UPDATES
Catch us for latest Bollywood News, New Bollywood Movies update, Box office collection, New Movies Release , Bollywood News Hindi, Entertainment News, Bollywood Live News Today & Upcoming Movies 2023 and stay updated with latest hindi movies only on Bollywood Hungama.