The beautiful, vivacious and talented Shahana Goswami surprised us as she arrived before time for an exclusive interaction with Bollywood Hungama. The actress talked not just about her upcoming release, Neeyat, but also went down memory lane and talked about her journey.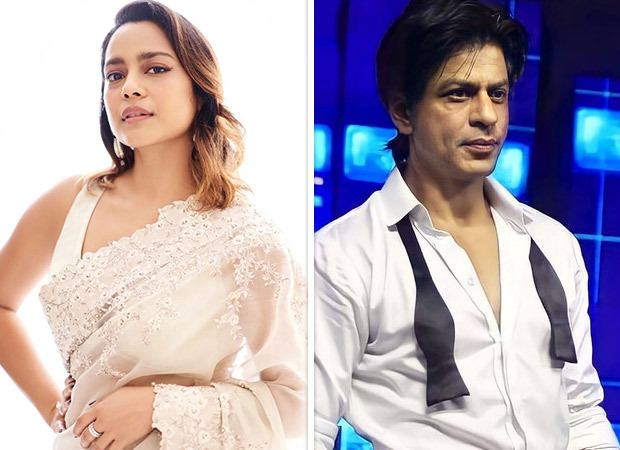 EXCLUSIVE: Shahana Goswami BREAKS silence on Neeyat-Knives Out comparisons; remembers her Ra.One experience: "Shah Rukh Khan was very forthcoming. He said, 'I would like to work with her. We'll make the character meaningful enough for her'"
What made you sign Neeyat?
Firstly, I love the genre. I haven't done a lot of whodunit films. It's a kind of character nobody would imagine me for. The makers initially offered me another part. I reasoned, 'This part is nice but that's very typical of what somebody would think of me. But what if I play this other character?'. Hats off to director Anu Menon because she immediately said, 'That's a great idea'. My point was that nobody would think of me as a sexy model who is a bimbette, a rich billionaire's girlfriend and who maybe is a gold digger. But she's meant to look a certain way. The script also mentions several times that she's effortlessly sexy. The reference for her look was also Sofia Vergara-meets-Jennifer Lopez. It was a challenge and I asked myself, 'Why not?'.
Secondly, I knew that Anu had a very clear vision of creating a great ensemble. She had invested in casting 14 great actors to make a whodunit where you really don't know who is the killer. I had worked with Abundantia Entertainment before with Hush Hush (2021) and they are lovely to work with.
How was it to shoot with so many talented actors? Were you nervous?
Yes, in a way, there was nervousness as to have 14 actors and dealing with their egos and their way of working can be overwhelming. And I consider myself a 'non-actor actor'. People use clichés that they don't want to date an actor as they are vain and self-obsessed. These are generalizations but it all comes from somewhere. Kuch toh sacchai hoti hogi. I am not like that. I am a team player. And I was nervous as I was apprehensive that there might be friction or discomfort. But in the case of Neeyat, we all had great chemistry with each other. The most fun days were when we were all together. We would have two-hour-long rehearsals and very little time to shoot and take close-ups. Yet, everybody would perform to the T. I would be in awe to see everyone doing such a good job and it motivated me to do better as well.
And how was it working with Vidya Balan?
She's amazing. I have always been her fan. I had never worked with her before but I had known her. She has always been very warm and genuine. Working with her is a pleasure as she's such a team player. She is an inspiration for me because she makes me feel that I can continue being who I am and still get love and fame. She's also very playful and mischievous. It was so nice to see somebody being so different from what we imagine them, considering their stature.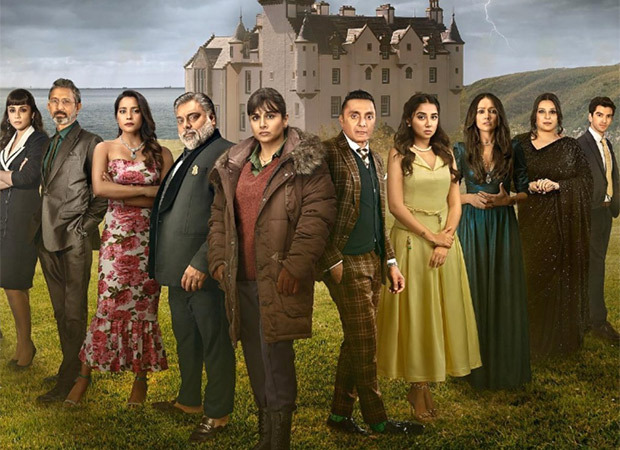 Neeyat has faced criticism as it seems too similar to Knives Out. Do you think this kind of discussion is fair?
I am sure it's fair as so many people are feeling it. The only similarity is that a bunch of people come together in a mansion and a murder takes place. But in terms of the character and the way the narrative flows, there's no similarity. Also, by this logic, Game (2011) is also the same story and it came before Knives Out. This is a common theme that is there in Agatha Christie and many other murder mystery novels. Moreover, I guess people feel that as Glass Onion: A Knives Out Mystery (2022) just came out. But when they watch Neeyat, they'll realize that its story doesn't play out like that.
I read in an interview that when you were starting out, you met Pooja Bhatt when she was casting for her film. Which film was it? Was it Holiday (2006) or was it Dhokha (2007)?
It was for Holiday but I didn't meet her. Somebody who was helping her with the casting suggested my name. However, I was told, 'I don't think you are groomed enough for it'. I was just starting out. I didn't even do eyebrows then. I don't do it even now! However, they were looking for someone who could look like the film's heroine. Hence, she was not wrong in that assessment.
Later on, I worked on Jashnn (2009) which was also Mahesh Bhatt's production. Even then, Pooja Bhatt and I never met. We both only met when I did Bombay Begums (2021). It was like this weird circle of life wherein so many years ago, I could have worked under her direction and then I ended up working with her as a co-actor!
You also said, "Within six months, I already had Ru Ba Ru, Rock On, Firaaq, Tera Kya Hoga Johnny and another film that never came out". Which was this unreleased film?
It was called Bhoomi, directed by cinematographer Avik Mukhopadhyay. It was his directorial debut. It was 80% shot and then it faced some issues. This is when I had signed Rock On (2008) and it had not gone on floors. I moved to Mumbai from Delhi when I was 18. By 19, I got Yun Hota Toh Kya Hota Hai (2006), my debut film. I did Honeymoon Travels Pvt Ltd (2007) when I was in my second year. By the end of the third year, I had Rock On and a few other films in my kitty.
How did you manage your studies and work?
For Ru Ba Ru (2008), I missed the entire first term of my third year. I got into trouble as I was told to compensate for it by gaining sufficient attendance for the next term. I did Honeymoon Travels Pvt Ltd in the middle of my exams. I attended my exam, they flew me to Goa for the shoot and then I returned to Mumbai.
For a crucial scene in Yun Hota Toh Kya Hota, your character had to sing…
It was a part of my audition (smiles). It's a funny story. I used to always love old Hindi songs. We didn't have a TV in our home. Hence, I knew the song but not whom it is picturized on. The song on top of my mind was 'Zindagi Jab Bhi Teri Bazm Mein Laati Hai'. I didn't realize that it's from a film (Umrao Jaan; 1981) featuring Naseeruddin Shah! Later, I realized and I was wondering if he felt that I sang the song from his film purposely to impress him. He, however, didn't say anything.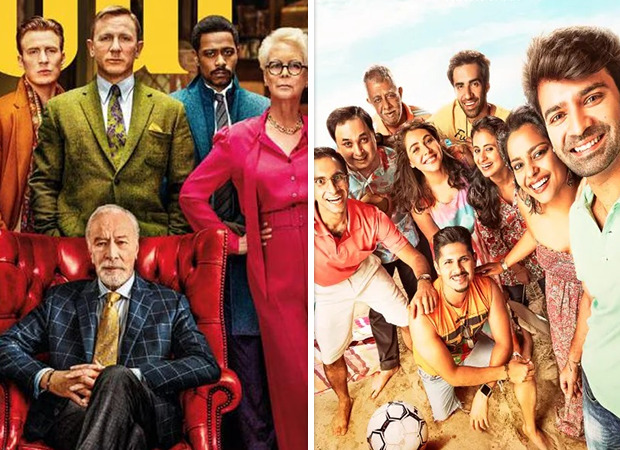 It was also my first-ever audition. I was told to have a no-makeup look. I applied oil to my hair and went. The rest of the applicants had applied makeup. Somebody else went for an audition and I saw that she and the film's team were laughing together. I realized I was not getting the part. While exiting, I hurt my leg. I saw it as a sign that I am not going to bag this film. I cried. 16 days later, I was told that I have bagged the part (smiles)!
How did you bag Ra.One (2011)?
Initially, I was not sure if I wanted to do a film. My reason was that I wanted to work with Shah Rukh Khan in a bigger capacity. Though it was a great, big project for me, I felt that the character didn't have much to do.
However, Shah Rukh Khan was very forthcoming. He said, 'I would like to work with her. I know it's not much but we'll make the character meaningful enough for her'. That was a very sweet gesture and he was kind throughout the shoot. I'll always cherish it since somebody of his stature didn't have to make these concessions for me. It was a great way of being honoured for my work. And working with him was also quite great. I really enjoyed it.
You did interesting films like Tu Hai Mera Sunday (2017) and Gali Guleiyan (2018). But these films didn't get a justified release in cinemas. Tu Hai Mera Sunday's director Milind Dhaimade had voiced his displeasure over this aspect. Do you feel certain genuine efforts don't get the due to these policies?
Yes, but what to do? System hi aisa hai. If the exhibitor is getting more money with a bigger film or they have long-standing relationships with certain studios, then the smaller films of course will get affected. Also, the show timings are not convenient. Hence, I feel that OTT really helps because at least, everybody can watch at their convenience. Even Gali Guleiyan got limited screens in 2018. It came out on Amazon Prime Video in 2021 and the viewership it got was tremendous. Also, after The Family Man, anything featuring Manoj Bajpayee gets consumed widely. It's a special film and I love it.
I would also love to create an equivalent of Prithvi for smaller, independent films.
Even Tu Hai Mera Sunday got a lot of love…
It did. Also, we thought that it was such a 'Bombay film'. We had assumed that only Mumbaikars would be able to enjoy it. But when the film premiered at the BFI and San Jose festival, we were surprised to see people having tears. At Cinequest, we won the Audience Choice Award though 99% of the audiences were non-Indians. So, it clearly spoke across cultures.
Your Tu Hai Mera Sunday co-star Barun Sobti said that one of the most memorable aspects of the film was Shahana Goswami's infectious laugh…
(Laughs) I love him and the friendships continue. We are all still in touch and we even have a WhatsApp group. In fact, when Milind told me that he has Barun on board, I asked him, 'TV actor kyun liya?'! I had this stupid prejudice. I had not even seen his work. But then I reminded myself that Milind is a smart person and if he has chosen him, there must be a reason. On the day of reading, we had a magical time. Everyone read their part and I could feel the vibe of the film. I told myself, 'This is a perfect film and everyone is cast aptly'. Milind then called us for drinks. Immediately, Barun and I became best buddies. I, of course, ate my words for judging him! These moments are humbling as it makes you realize the prejudices you have and then break them. He's still a dear friend. He's a great actor. I recently saw Asur 2; he was amazing. He's choosing to be different, like Leonardo DiCaprio. He could have chosen to go down the chocolate boy route. He hasn't.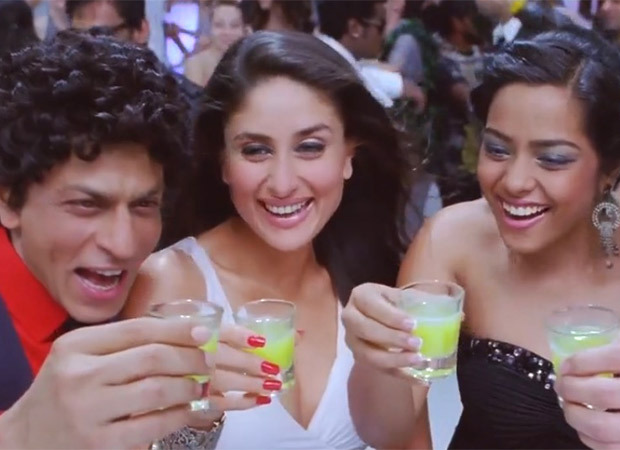 Would you like to give another try to international films?
Yes, of course. I have an agent in LA. I keep doing auditions. I have a gut feeling that things will happen soon. It's a good time but I'd also like to go beyond clichés. I don't want to play an Indian necessarily. It's more about being right for a part than being right culturally for a part.
What about doing films down South?
I would love to. Thanks for asking this question! I don't know how to figure out a way there. Some great work is happening down South. They are also much more production savvy and content-wise, it's superior. Especially in Malayalam cinema, the filmmakers are doing some very interesting stuff. I would love to work with Fahadh Faasil. I keep putting it out there. I don't know the language. But I didn't know French either and did a French short film. I can work hard for things. Moreover, I feel I can look South Indian. My nose piercing is also on the right side that's usually in the South (points at her nose ring).
Can you list out your forthcoming projects?
Zwigato (2023) hopefully will premiere on an OTT platform soon. I am sure it'll do well digitally and reach more people. I have worked on Despatch, which features Manoj Bajpayee as my husband. It's directed by Kanu Behl. I had a great time working with him as he's very immersive. I have worked on an anthology short, directed by Rima Das of Village Rockstars fame. It was shot in Assam. And I'll be shooting one very interesting film that I can't talk about right now.
What are your dreams that you'd like to fulfil in the coming years?
Professionally, I'd like to direct. I am so thirsty to act that I don't know how to do both at present. I don't want to act in something I direct. Since I was a kid, I wanted to direct. Many have told me on the sets, 'You should direct' as they could see that. I became the first AD on the sets! And it's encouraging when directors have told me that I should get into direction. I would like to write a book and do something in the field of health and fitness and spirituality. I also dream of having a café. I want to do a travel show which also deals with wellness and nature. Lastly, I want to take a month off without my phone and disappear!
What's the longest time that you have been without your cell phone?
For 10 days, when I did Vipassana. I did when I was 20. For the first two nights, I couldn't sleep properly as my mind was quite overactive. You can't read or be allowed to take pen or paper. There they spoke of abundance and stated that we'll see a difference in the material world as well. They added that suddenly, there would be an upswing. And you won't believe it, I came back and I had five films in my kitty within two weeks!
Also Read: Nandita Das' Zwigato starring Kapil Sharma and Shahana Goswami set for its world premiere at the Toronto International Film Festival 2022
More Pages: Neeyat Box Office Collection
BOLLYWOOD NEWS – LIVE UPDATES
Catch us for latest Bollywood News, New Bollywood Movies update, Box office collection, New Movies Release , Bollywood News Hindi, Entertainment News, Bollywood Live News Today & Upcoming Movies 2023 and stay updated with latest hindi movies only on Bollywood Hungama.