The dashing Meezaan Jafri had a tough but enjoyable experience shooting for Yaariyan 2. The same goes for promotions. But he's not the one to complain. When Bollywood Hungama spoke to him exclusively, he was cheerful and quite excited to talk about the film, his father Jaaved Jaaferi and a lot more.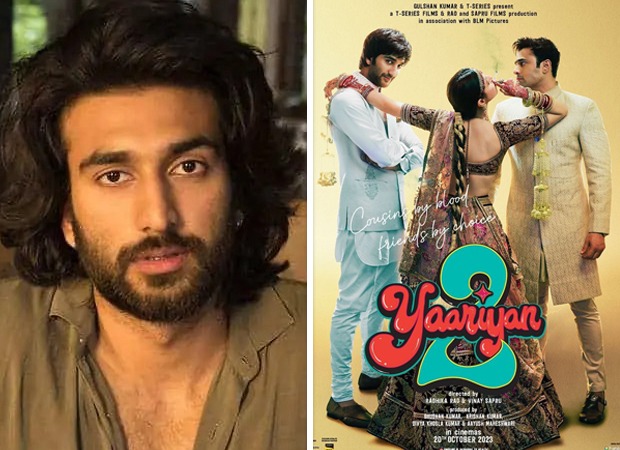 EXCLUSIVE: Meezaan Jafri talks about the challenges of shooting Yaariyan 2 in Mumbai: "Some political party worker or BMC person would disrupt the shoot, saying 'Aap shoot nahin kar sakte yahaan pe'. Even the public or society residents would object. Nevertheless, we worked our way around"
Let's begin with the extensive promotions for Yaariyan 2. This is the first time a film of yours is being promoted in such a grand manner. It must be tiring…
(Laughs) It is tiring. At the same time, I have no complaints. People will kill to be in the position that I am in. Nowadays, a lot of films are not promoted at all. And we have a production house like T-Series backing our film and pushing it to spread the word. We need to be happy and grateful for the opportunity and make the most of it. I told my team that whenever we get free time, we have to try and do as much as we can (to promote Yaariyan 2). This time will never come back again. I don't want to regret after the release of the film that 'I wish I would have (promoted the film more)'.
The director duo Radhika Rao and Vinay Sapru usually make their films look very interesting and cinematic. The giraffe shot at Gateway Of India is an apt example of how they think out of the box. How was it working with them and how different were they from the directors you have worked with in the past?
Yes, they indeed stand out from the rest of my directors because like you said, they have a unique way of working. They effortlessly pay attention to everything. They don't care whether it's been 50 takes or whether there are 100 people on the road creating chaos, they just want to get their shot right. That dedication and passion drove all the other actors on the set to continue working. We used to shoot for 18-20 hours a day. It was exhausting and also it was hot. On top of it, at times, some political party worker or BMC person would disrupt the shoot, saying 'Aap shoot nahin kar sakte yahaan pe'. Even the public or society residents would object. Nevertheless, we worked our way around.
And yeah, it was the most tedious shoot of my life. My father used to ask me, 'What are you doing?'. Like, I would come home at 12:30-1:00 am. He would ask, 'Tomorrow, you don't have to shoot, right?'. I replied, 'No. I have to report at 5:30 am'. He was shocked and said, 'It's 12:30 right now. By the time you go to sleep, it will be 1:30 am. What time will you wake up then?'. But that's how it was and it was worth it. When moviegoers watch Yaariyan 2, they'll be amazed as they must have never seen Mumbai in this manner. Hence, we were okay.
Indeed. In fact, there's a shot of you running on the Charni Road railway station overbridge. I was wondering how you guys must have shot on the bridge, considering that it's always crowded…
We had to halt the shoot as some people caused disruption. Then we had to pack up and come back to that location after a few days and continue the shoot.
Why did they not allow you all to shoot?
This is how it is with these different film bodies. They would justify it by saying, 'Aapne hamara permission nahin liya'. What does that even mean (laughs)? We went through the process legally from the concerned authorities. I guess, it's a part of the process. This happened not just at Charni Road but at 5-6 other locations in the city.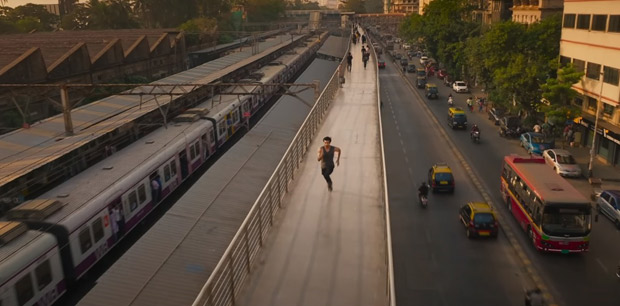 Another scene that stands out is that of the dirt bike race. Please share your experience.
In India, there are barely any dirt race tracks as it's not that popular as a sport. There's one on the outskirts of Bengaluru, where we shot for 8 days. Again, we shot for around 18 hours a day. During the day, I used to shoot all the bike racing sequences and for the rest of the scenes, I would shoot at night. Moreover, it was away from the city and the weather was quite hot. Travelling to the location used to take an hour. Nevertheless, it looks quite beautiful.
The casting is apt. Divya Khosla Kumar refuses to age and looks younger than you guys!
She is gifted. We need to figure out the raaz for it (laughs)! The casting had to be apt to depict the relationship and bonding. The film would have fallen like a pack of cards if it was not done right. Also, it was important for us to be comfortable with each other and be friends, which we are. That was translated very well into the screen and people have liked it.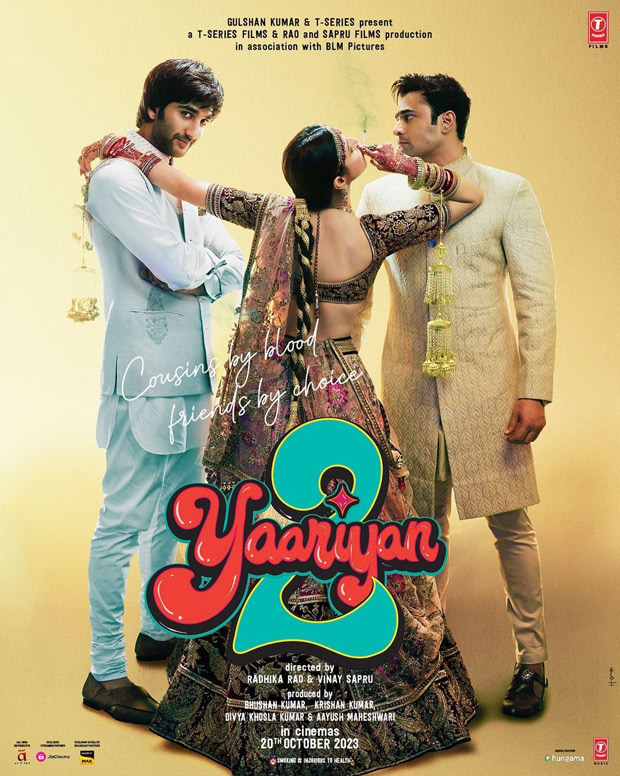 Speaking of your father Jaaved Jaaferi, he once said "I would like Meezaan to play Anil Kapoor's role if Meri Jung (1985) is ever remade. That's a strong role and he's got the personality to pull it off"…
Only if Jaaved Jaaferi plays the villain, I would take it up (laughs)!
How does he look at your career?
He is happy and has no complaints. He knows I am working hard. He and I both know that it's just the beginning. There's a long way to go. He and my grandfather (Jagdeep) set the benchmark too high for me. I read an interview of a very famous cricketer. He was asked, 'How did you make so many runs and create a record?'. He replied, 'At that time, I didn't know I would be making so many runs. I only played one ball at a time'. I would like to do the same – one film at a time or one scene or one shot at a time. You just need to take a step at a time and make sure that every step is proper. Then the larger picture starts looking better.
You play football with Ranbir Kapoor, Tiger Shroff etc as part of the All Stars Football Club. Have you told them about Yaariyan 2 or shown them the film's assets?
Since I came on board for Yaariyan 2, I have not had the time to play football with them. Hence, I haven't spoken to them about the film but they are aware of whatever is going on. The industry people are extremely supportive of one another. For instance, it's Ganpati time right now. Whenever I am visiting anyone's residence for Ganesh Chaturthi celebrations, they warmly wish me luck for Yaariyan 2. It feels heartening.
You worked with Sanjay Leela Bhansali as an assistant director on Padmaavat (2018) and then began your career as an actor in his production, Malaal (2019). Are you still in touch with him?
Of course. I met him recently. We were shooting for Yaariyan 2 patchwork. He was shooting next door for Heeramandi. I dropped on his set. He has given me permission that I can anytime visit him on the set or at his office. I am always thinking about how I can do better. Hence, I try to take advice from people I look up to and idolize. Sanjay sir is one of them.
You have shot for Miranda Brothers, co-starring Harshvardhan Rane, and directed by Sanjay Gupta. When will it be released?
It's going to come out now. Due to the slump, theatres were running empty. Many were waiting for things to improve. Finally, the theatres are up and running and viewers want to watch films on the big screen. I guess by the end of the year, we should get an update. It's a film close to my heart. The genre and look are different.
You are also a part of Suspect, co-starring Nana Patekar. Who has directed it?
It is directed by Samir Karnik, who made Yamla Pagla Deewana (2011). He has done a fabulous job. It is the only script that I agreed to do instantly. The moment he said 'The End' while narrating, I said that I was doing it. The suspense is unexpected. I love murder mysteries and there's a lot of room for me as a performer as I am playing a double role in the film. Moreover, Nana Patekar is also in the cast while Binod Pradhan is the DOP.
Also Read: Ahead of Yaariyan 2, Meezaan Jafri shares his bond with his real-life siblings; says, "I used to be ragged and bullied the most"
More Pages: Yaariyan 2 Box Office Collection
BOLLYWOOD NEWS – LIVE UPDATES
Catch us for latest Bollywood News, New Bollywood Movies update, Box office collection, New Movies Release , Bollywood News Hindi, Entertainment News, Bollywood Live News Today & Upcoming Movies 2023 and stay updated with latest hindi movies only on Bollywood Hungama.