"Personally, Maya Memsaab is very close to me. It was quite path-breaking," said Ketan Mehta about his memorable film on its 30th anniversary. It was released on July 2, 1993, and the acclaimed filmmaker talked exclusively to Bollywood Hungama about how the film was made, the casting process and a lot more.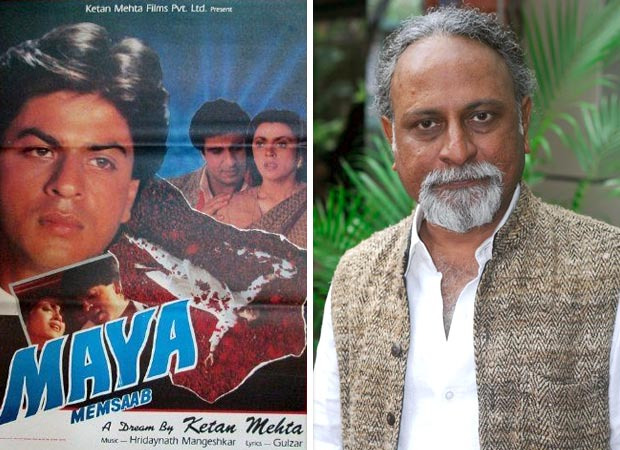 30 Years of Maya Memsaab EXCLUSIVE: "HATS OFF to Shah Rukh Khan. His mother at that time was in a critical situation. Not wanting to delay the shoot, he landed up in Shimla. I am GRATEFUL for his positive energy" – Ketan Mehta
Was Deepa Sahi the first choice for the role of Maya?
That's right. We had done a television film before this, Mr Yogi. She was the one who introduced me to the book, 'Madame Bovary'. As soon as I read it, I realized that this was a universal, human story. Because it's our dreams that lead us through our lives.
Was it challenging to get the male casting? After all, the male actors in the film had supporting roles…
This was a time when I had finished a film named Mirch Masala (1987). It had been to international film festivals. Getting Farooq Sheikh and Raj Babbar wasn't difficult. They loved the script and my earlier works. This was also Shah Rukh Khan's first film that he shot for. He was recommended by Aziz Mirza and Saeed Mirza. He was doing a television show for them ('Circus'). We were looking for a newcomer. He came and I realized that his energy was simply infectious. It was an instant liking and we decided to cast him. The snowstorm was the first scene that we shot for.
You have made Shah Rukh Khan dance in the muddy water, among other things. You indeed made good use of his energy and enthusiasm…
When it's the first film, any actor would give his/her best! He was full of energy and wanted to prove himself. He had positive energy for the whole shoot.
You once said that in those days, you used to be very short-tempered and used to throw matchboxes on actors like missiles…
That was earlier. By Maya Memsaab, I had sobered down substantially (laughs)!
How was it to shoot the film in Shimla in real locations?
We blocked the entire Mall Road for a scene at night where Shah Rukh and Deepa fight on the street. It was challenging yet very exciting to film those sequences. Hats off to Shah Rukh Khan. His mother at that time was in a critical situation. The entire unit had reached Shimla. Not wanting to delay the shoot, he landed up. I am grateful for his positive energy.
Did the film face any cuts from the Censor Board?
There were a couple of women who were on the Examining Committee. They remarked that this is one of the first feminist films to come out of India. They approved it without a cut. They congratulated me for making this film. They also said that this is the first film they have seen that deals with female desire and female sexuality in such a manner and they couldn't believe that it was made by a man!
When the film was first shown at a Delhi film festival, the response from the audience was amazing. Women met me and Deepa and said 'This is the first film that touches our lives and reflects our minds'. The film received a lot of positive response.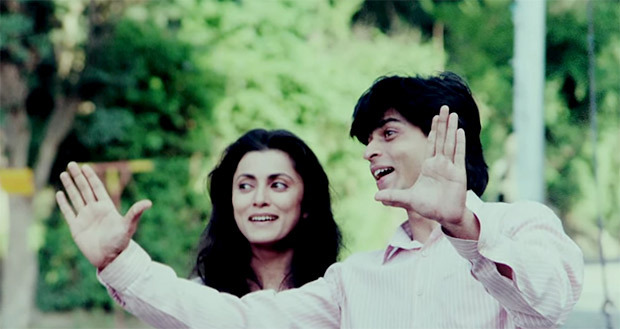 15 years ago, a lovemaking scene of the film got leaked and got talked about. The articles about it are the first ones to pop up when we search about the film, unfortunately. Were you able to find who leaked the scene?
No. We couldn't find out at that point in time. There was a backlash (over the scene).
Was the scene cut from the theatrical version?
It was there. Some shots were cut but that scene was there…
How did the film fare in cinemas in the pre-multiplex era?
It was difficult to get it released, to begin with. But once it got a release, the response was very positive. It wasn't a blockbuster but for a film of this kind of budget and cast, it turned out to be viable.
Have you ever thought of remaking it? Now, people are far more welcoming of such subjects…
No. There are enough original ideas to last five lifetimes!
Is your studio Maya Movies named after Maya Memsaab?
(Laughs) Yes. At the end of the film, there's a shot where Maya drinks the magic potion and she disappears into a flame of light. It is easy to write the scene. But at that time, the technology was just not available to depict it on screen. I was not happy with the shot. We must have shot it half a dozen times and still, I was not satisfied. I then went to Hong Kong to work on the shot. Still, it didn't give me the desired result. Finally, it made it on screen though I was not happy with it. That is when it struck me that we claim that we are the largest film industry in the world and I can't get one shot as per my visualization. That is the genesis of Maya Movies.
Was the film titled Maya earlier and then changed to Maya Memsaab?
No. Since the novel was called Madame Bovary, we named it Maya Memsaab. But internationally, it was simply called Maya.
More Pages: Maya Memsaab Box Office Collection
BOLLYWOOD NEWS – LIVE UPDATES
Catch us for latest Bollywood News, New Bollywood Movies update, Box office collection, New Movies Release , Bollywood News Hindi, Entertainment News, Bollywood Live News Today & Upcoming Movies 2023 and stay updated with latest hindi movies only on Bollywood Hungama.