The much-loved romcom, Jaane Tu Ya Jaane Na (2008), completed 15 years on July 4. Every actor in the film was memorable and one of the actors that impressed audiences was Sugandha Garg. As Shaleen, she was the sweet, funny and bindaas friend in the group of Jai (Imran Khan) and Aditi (Genelia Deshmukh). On the film's 15th anniversary, Bollywood Hungama exclusively spoke to Sugandha Garg about the film, whether her character was gay and a lot more.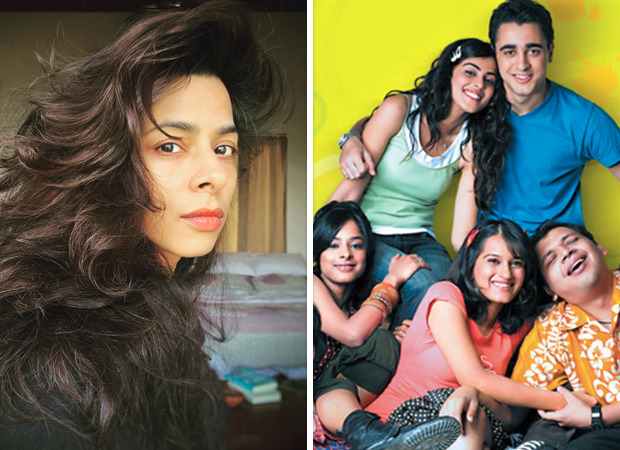 15 Years of Jaane Tu Ya Jaane Na EXCLUSIVE: Sugandha Garg admits that her character Shaleen was gay: "Girls, who are trying to figure out their sexual preferences, always, come up to me. They say, 'I have a question. Was Shaleen gay?'"
Was Jaane Tu Ya Jaane Na your first film?
Yes, it was. I had no plans of being an actor at that time. I did a play around that time. I was working with BBC then and I had just shifted to Mumbai. I used to play the guitar. One of my friends, Renuka Kunzru (who played the role of Maya and also worked on the film's subtitles), saw me play the guitar and told director Abbas Tyrewala to audition me. So it was due to the music factor that I bagged the role!
Jaane Tu Ya Jaane Na took a while to be made. Earlier, it was with Jhamu Sugandh. Were you a part of the film from the very start?
No. I came on board when the film had already been backed by Aamir Khan Productions. I came to Mumbai, I bagged the film and immediately, we began shooting for it.
How was it working with Imran Khan?
He had a great sense of humour. He was super intelligent. I remember we used to be in the same vanity van. All six of us were always together the whole time. I also remember that Aamir Khan Productions took a lot of care. We were very young and no one was allowed to raise their voices on us. Hence, we were handled with kid gloves!
Aamir Khan is known to give a lot of inputs. How was it to work with him?
We had workshops in Panchgani where the entire cast was there. He was there too. He was also present when our looks were being decided. Avan Contractor gave us these really great hairstyles. I never got a haircut ever again in my life (smiles)!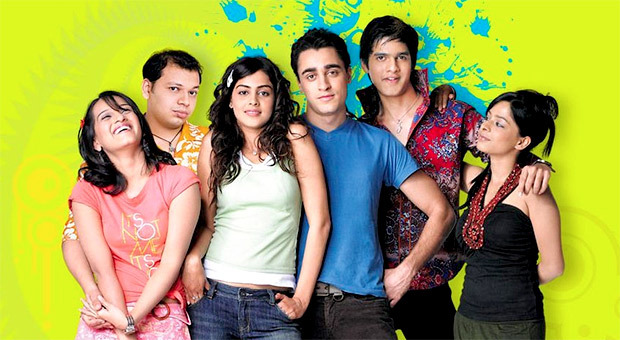 Who are you in touch with from the film's team?
Honestly, the film medium is such that you work and then you separate. It's not about not wanting to be in touch. But life moved on. Surprisingly, the person I am still in touch with is Renuka Kunzru. She became a very important part of my life.
What does Jaane Tu Ya Jaane Na mean to you?
The film gave me my identity as an adult person. The film delicately handled so many things. The film had the sweetness of youth. My first experience of working on a film was so gentle for me that as I progressed ahead in my career, I never became cynical. The film was well-supported and made in a safe environment.
Abbas successfully tapped into the absolute innocence and sweetness of those friendships. For instance, the prayer meeting of the deceased cat is the biggest thing that's happening in their lives. There's such seriousness although if you see it, it is ridiculous! But the way it was done was so sweet before the world got complicated!
Also, if you look at the casting, I don't think people were casting earlier that way. It was out of the box. In fact, the makers had put up these huge posters all over Mumbai of all six of us. I was like, 'Are you guys sure?'! I also got featured, in an animated form, in the Amul poster! It was like an ode to the song 'Pappu Can't Dance Saala'. It was insane.
Lastly, we went to Oberoi Mall for the premiere. The whole world was there. We were on the third floor and I remember I saw each floor was packed with thousands of people. Can you imagine what that does to a 22-year-old? I don't think any of us understood what was happening to us at that time. It was special.
Netizens have debated over the years on whether Shaleen was lesbian…
Yes, she was. Let me tell you something very sweet. Every time I go to a party, girls, who are trying to figure out their sexual preferences, always come up to me. They say, 'I have one question to ask you'. And the question is always, 'Was Shaleen gay?'. And yes, of course, she was gay. She liked other women. The treatment of it had to be really delicate and it had to be from a young person's point of view who's figuring out what she was. Abbas was clear that it was never going to be overt. So, she had a little bit of Goth and a little bit more wisdom because she was not into the boy-girl game! Incidentally, my character in the web show, 
Guilty Minds
 (2022), was also a lesbian. It felt like such a cool circle!
I guess it was 2008 and hence, the treatment was such. If Jaane Tu Ya Jaane Na is made in 2023, the depiction of your character's sexual preference would have been a little more obvious…
It depends on the story and if it is pertinent. I liked how Abbas did it. It was just one shot where Shaleen dances with a girl 'Pappu Can't Dance Saala' that made people realize. It was more than enough!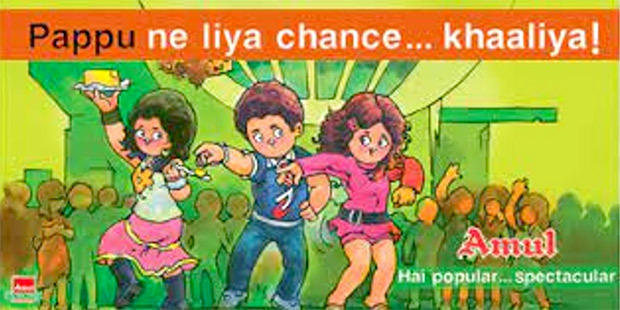 Have you guys ever thought of a possibility of a sequel to Jaane Tu Ya Jaane Na?
(Laughs) It wasn't discussed. And I wonder what the sequel would look like. Also, we (the actors) have gone off to various parts of the world. I think it is definitely a very sweet memory of the past. But in the future, I am not too sure.
Besides film, you also have other interests…
Yes. I directed a short film, Kashmir, which travelled to a lot of festivals. But that was before I went to Madrid, Spain to do my masters in photography. It's a 1 ½ year-long course. It was a post-grad, which I did at the age of 32.
I try to do 4-5 things at the same time. That keeps me happy. I got back from Spain and I did Guilty Minds and two seasons of Aarya. I also released a few of my songs, one of which came out in May. It's called 'Sawal'. So, the past 2-3 years have been pretty intense. I also have an acting project, which I can't talk about. So, it looks well-balanced.
I want to explore the singer-songwriter space more. I think 90% of the fun of working on a song is writing its lyrics. Those take the longest to come because inspiration is one of the rarest things in the world. Hopefully, by the end of this year, I'll start gigging. So, yeah, I'll be making videos, composing songs, acting, shooting a few photographs and directing a few films. That's the plan!
The video of 'Sawal' is truly fascinating. The way you have been depicted is something to watch out for…
Thank you! Do you know that I shot both the songs 'Sawal' and 'Ghalib' myself? I have this Fujifilm X-T3 camera, which has a great facial recognition autofocus. I just travel on my own. So I shoot myself and also edit the videos all on my own (laughs)!
Also Read: 15 Years of Jaane Tu Ya Jaane Na EXCLUSIVE: Genelia Deshmukh reveals that around 300-400 girls had auditioned for the role of Aditi; opens up on the 'cat shoksabha' scene: "Honestly, I related to it as I am like that with my dog. My dog and kids are treated the same way"
More Pages: Jaane Tu… Ya Jaane Na Box Office Collection , Jaane Tu… Ya Jaane Na Movie Review
BOLLYWOOD NEWS – LIVE UPDATES
Catch us for latest Bollywood News, New Bollywood Movies update, Box office collection, New Movies Release , Bollywood News Hindi, Entertainment News, Bollywood Live News Today & Upcoming Movies 2023 and stay updated with latest hindi movies only on Bollywood Hungama.