15 years ago, Jaane Tu Ya Jaane Na (2008) was released on July 4 and was showered with a lot of love by audiences of all age groups thanks to its wonderful and relatable plot, performances, direction, music and youth appeal. Genelia Deshmukh's career went to another level with this film. Her depiction as Aditi was so lovely that every guy wished to have a girlfriend like Aditi.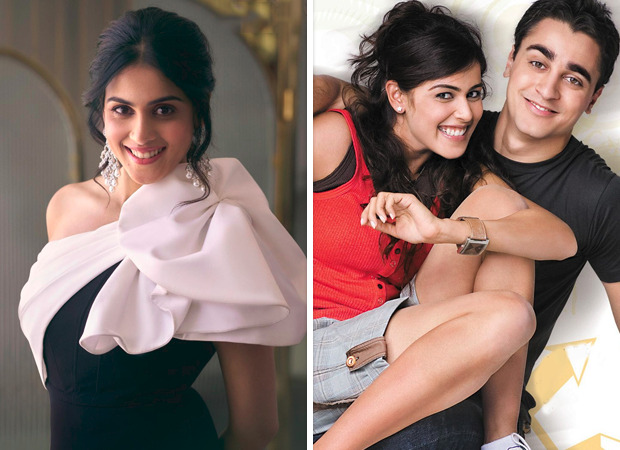 15 Years of Jaane Tu Ya Jaane Na EXCLUSIVE: Genelia Deshmukh reveals that around 300-400 girls had auditioned for the role of Aditi; opens up on the 'cat shoksabha' scene: "Honestly, I related to it as I am like that with my dog. My dog and kids are treated the same way"
On Jaane Tu Ya Jaane Na's 15th anniversary, Bollywood Hungama exclusively spoke to Genelia about the film and a lot more. The charming actress was away in the USA but was sweet enough to take out time for this interaction.
How important has this film been for you?
Every actor would want to have a film that's celebrated and loved. My identity is attached to Jaane Tu Ya Jaane Na. I feel that's the most special part because when people take you home, it makes it bigger than the box office success. The fact that I am still known as Aditi makes it very special. It also makes me proud.
Were you a part of the film when it was to be produced with Jhamu Sugandh? Or did you come on board when it was backed by Aamir Khan Productions?
When the film was with Jhamu Sugandh, I got a call. I had screen-tested for the film. I was selected and they needed three months at a stretch to finish the shoot. This is when I was shooting down South and I couldn't give dates. Hence, I couldn't do it then. Nevertheless, I really liked the script and I wished to be a part of it.
1 ½ years later, I got a call and was asked if I can test for a film called Jaane Tu Ya Jaane Na. I didn't know it was the same film that was with Jhamu Sugandh at one point. I went for the test. That is when I realized that they had seen my old screen test. Around 300-400 girls auditioned and then they went back to the older screen tests of those who had done well when it was with Jhamu Sugandh. They happened to see mine and that's why I was called again. I screen-tested again.
I remember Imran Khan had to screen-test with two girls – one was me and there was another one, who was shortlisted. They wanted to see which actress had better chemistry. After all, it was imperative for this film that the chemistry between Jai and Aditi had to be spot-on. He tested with me and then with the other girl. He later told me, 'I felt that I was more comfortable with the other girl than with you. But when I saw our screen test, it seemed like we were best friends on screen'. I guess people were cast just right in this film.
We spoke to Sugandha Garg, who played Shaleen. She said that Aamir Khan Productions took good care and ensured that no one raised their voices on the actors…
Yes. The good part about Aamir Khan Productions is that you feel that you earned a role as you go through a series of tests. It doesn't matter whether you are a top star or a newcomer. If you are fit for the role, you'll get the part. For Aamir Khan, it's never about getting someone who has star value. He's okay to cast whoever he thinks is right. But he will test you. I remember at that time, many told me, 'Are you serious? You did an audition after all those years of working'. But it gave me a sense of satisfaction that I played it right when I got selected.
Working on this film was like a picnic. It was difficult to say how much we were acting or being the part. Before the shoot, we had all travelled to Panchgani where we spent 3 days. On the sets, we would come, do the scenes, have a party and go back. It was that kind of a zone.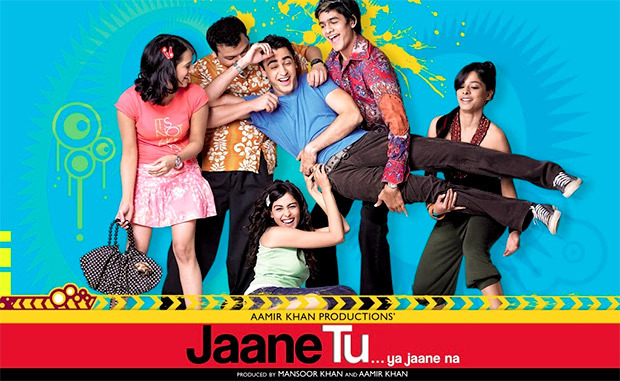 Aamir Khan has a lot of valuable inputs. Do you recall if he had anything to say during the readings or after watching the final cut?
I don't know what it was like during post-production but on sets, he had never come even for a day. Before release, he would have a lot of screenings wherein he would sit with us and talk to us and ask our viewpoints. He'd consider everyone's point and he's really amazing with that. Even the way his production house functions, you would know what costume you are wearing, what dialogue you are saying, what the make-up is like. He's that precise and clear. He was very nice to us and I was very fortunate to be selected. To a large extent, I feel he was selected by him. I enjoyed the whole process.
How was it to work with Imran Khan, considering it was his debut film while you had already worked in a few films?
Imran and I got along really well. We were literally like Rats and Meow! We didn't have to make an effort to play best friends. Even then, he was very evolved. For most of us, who are not a part of the film family, we understand the process after working on a couple of films. That was not the case with Imran. His knowledge and his talks on films were very sensible and clear. It was lovely talking to him.
Now, Imran's kids and my kids are in the same school (smiles). I meet him very often. Our children are also in the same class. It's like a full circle – working when we were so young to now having our own babies (laughs)!
Was the 'cat shoksabha' scene inspired by any real-life incident? It was too funny and unique…
When I read it for the first time, I also found it funny and cute. Honestly, I related to it as I am like that with my dog even today. My dog and kids are treated the same way. The dog is like my child. As much as I go to my kids' doctor, I also visit my vet when my dog is not well. I got the whole thought behind the scene and why it meant so much to Aditi. Maybe, it's something that Abbas Tyrewala has encountered or someone close to him must have encountered.
What was the feedback like for your performance?
When we were in it, we were just in awe of what was happening. You are just wide-eyed and happy to be appreciated. But after all these years, when people come up to me and tell me, 'Jaane Tu Ya Jaane Na is my favourite film', that's when it means the world! During the release, it was all euphoria and we were just in that moment. 'Pappu Can't Dance Saala' was playing in every nightclub. 'Aditi' was almost like an anthem at that point in time. It feels good but it feels better that even 15 years later, people remember the film and my part.
Have your kids seen the film? What do they think of it?
My kids didn't know that I acted in this film. They are not that much into our work. Now they have started seeing our work. Ved (2022) was the first film actually which they saw in totality. But when they went to school, their friends would keep telling them, 'You know, your mum is Aditi' (laughs)! That's how they knew about the film. But I hope they see it someday.
What did Riteish Deshmukh have to say about your performance?
When the film was released, Riteish and I were dating each other. Obviously, no one knew about it. The premiere of the film was held at PVR Oberoi, Goregaon. Riteish had come to see the film. He went inside and saw the first screening while I was still out with the rest of the team. After he finished watching it, he messaged me, 'You are just phenomenal in this film'. I don't know if he remembers but I vividly recall this moment. It meant so much to me. When your loved ones say something to you, it matters the most. After all, they'll be the most critical if they don't like it.
Would you like to be a part of the film's sequel? It'll be interesting to see where Jai and Aditi are 15 years later!
I think we should have a sequel. I would love to be a part of it (smiles).
Are you still in touch with the rest of the team?
Unfortunately, I haven't met anyone that much. I bumped into Sugandha Garg in a few trial shows. Alishka Varde (Bombs) also has a kid of a similar age as mine. She also does kitty parties. She did my son's party as well and that's when we met. I have met Manjari Fadnnis and Ayaz Khan quite a few times. I haven't seen Karan Makhija (Rotlu) and Nirav Mehta (Jiggy) in years. And I met Abbas a week ago at Madhu Mantena's wedding.
What next?
It's a film named Trial Period. It's with Chrome Pictures. Jio Studios is also the producer of the film. That will be my next release.
Also Read:Riteish Deshmukh and Genelia D'souza recreate Jaane Tu Ya Jaane Na dialogue in hilarious way
More Pages: Jaane Tu… Ya Jaane Na Box Office Collection , Jaane Tu… Ya Jaane Na Movie Review
BOLLYWOOD NEWS – LIVE UPDATES
Catch us for latest Bollywood News, New Bollywood Movies update, Box office collection, New Movies Release , Bollywood News Hindi, Entertainment News, Bollywood Live News Today & Upcoming Movies 2023 and stay updated with latest hindi movies only on Bollywood Hungama.